Streaming your videos with Membrane Media Library requires a few simple configuration steps. Once everything is running, the system lets you stream any desired video to one or more screens running Membrane Monitor. You can also program monitors to run on loop using a set of video clips, ensuring that your screens always have something on them.
Walkthrough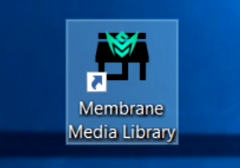 Install Membrane Media Library on any of its supported computer system types. For best results, choose a computer with a powerful CPU and a large amount of free disk space.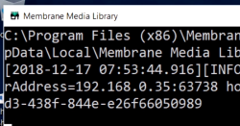 Launch Membrane Media Library. The application runs in a command terminal, and remains active for as long its window is open. Messages about server operations appear in the terminal, and may be helpful in diagnosing issues. After a successful start, note that the server generates a message containing its address value for use in network communication.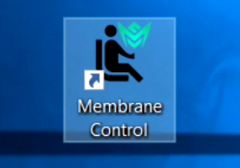 Install Membrane Control on any of its supported computer system types. This can be the same computer running Membrane Media Library, or a different one.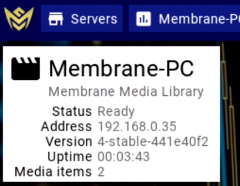 Use the Membrane Control Servers interface to contact Membrane Media Library and open its admin console, accessible using the server's action menu.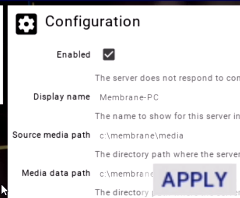 Configure Membrane Media Library with the requested directory paths and check the Enabled box. When the configuration is correct, click the APPLY button to write values to the server.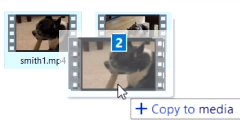 Place movie files in the source media path that was specified in the configuration, and Membrane Media Library scans any files it finds. Scan operations may take a long time to complete.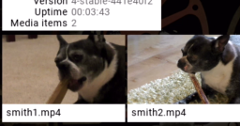 Media items scanned by Membrane Media Library are made available for browsing by Membrane Control. A small, fixed number of thumbnail frames from the clip are viewable.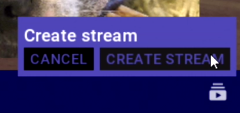 Media items can be played over a network on Membrane Monitor, but must be processed into stream data first. To create a stream, select the media item and use the bottom toolbar button to start the operation. Membrane Media Library may take a long time to process stream data.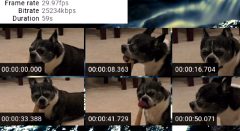 Stream items processed by Membrane Media Library are made available for browsing by Membrane Control. Thumbnail frames from throughout the clip's duration are viewable.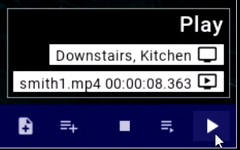 Membrane Control allows execution of play commands for selected stream positions on one or more monitors. The interface also allows creation of stream playlists for continuous shuffled playback.